Planning for Face to Face Instruction
Planning for Face to Face Instruction:
Going back to school this fall will require our school and families to work together even more than before. Teachers and staff will teach and encourage preventive behaviors at school. Likewise, it will be important for families to emphasize and model healthy behaviors at home and to talk to your children about changes to expect this school year. Although we plan to start the school year with face-to-face instruction it is important to prepare for the possibility of virtual learning if school closes or if your child becomes exposed to COVID-19 and needs to stay home.
Reminders for parents as he begin the 20-21 school year:
• School hours will remain the same. (8:25 AM-3:08 PM; Doors to the building will open at 8:00 AM.
• When students' arrive, staff members will scan their temperature. If temperature is below 100.4 degrees F, students will then go directly to breakfast or to their classroom.
• School Aged Childcare (after school) will NOT be provided the 1st quarter. We will reassess this decision at the beginning of 2nd quarter.
• Extracurricular Activities: ACES will follow Missouri State High School Activities Association guidelines with regard to extracurricular activities.
CDC has created a checklist to help with back to school planning for school year (SY) 2020-2021. We have modified these checklists to help our Avenue City Parents specifically.
Actions to Take and Points to Consider:
 Check in with your child each morning for signs of illness. If your child has a temperature of 100.4 degrees or higher, they should not come to school. Make sure your child does not have a sore throat or other signs of illness, like a cough, diarrhea, severe headache, vomiting, or body aches. Your child's temperature will be scanned before they get on the bus or before they enter the building. If their temperature is above 100.4 degrees Fahrenheit, they will not be able to attend school. Use the checklist below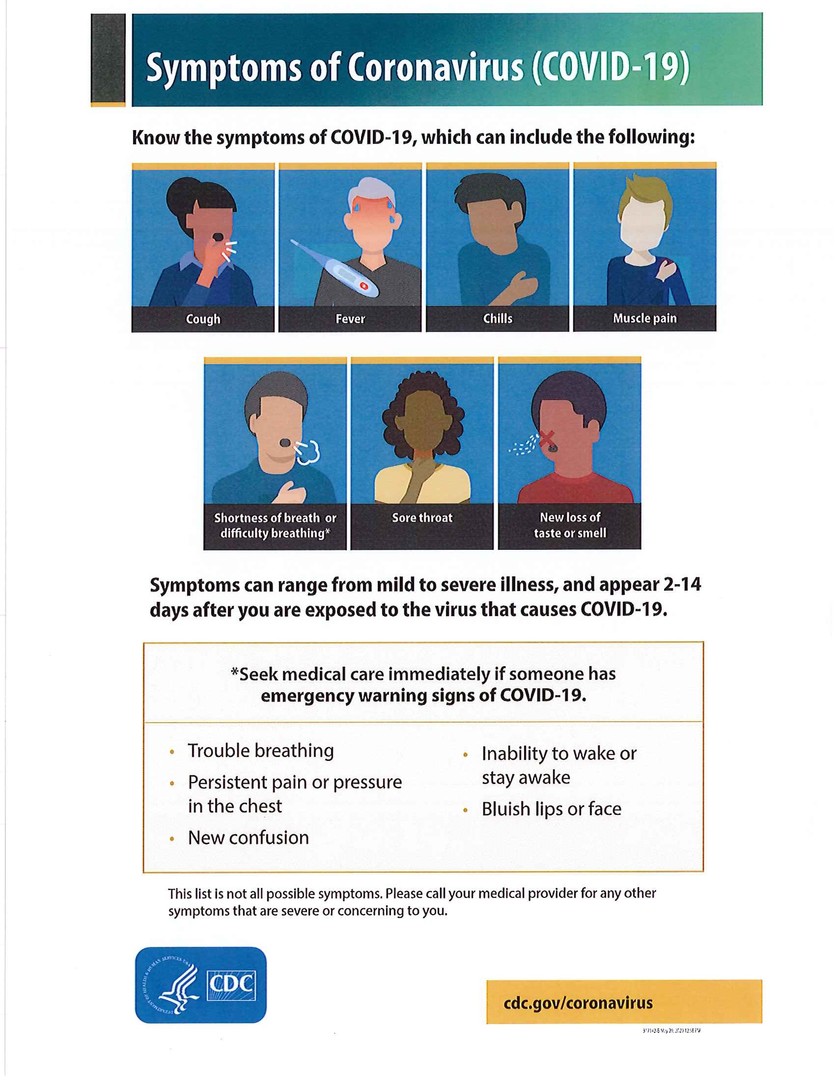  If your child is ill, has signs or symptoms of COVID-19, or has close contact with anyone who has had COVID-19 you must contact the school. Your child should not come to school. You should discuss with Mrs. Russell when your child can return. The school district's point of contact is: School Nurse Shawnda Russell. Call her at 816-662-2305 or email at srussell@avenuecityschool.org
 Make sure the school is aware who to contact if your child gets sick while at school. (This can be done if you complete yearly registration forms.) Make sure your demographic information is current at school, including emergency contacts and individuals authorized to pick up your child(ren) from school.
 Make sure you are aware of local COVID-19 testing sites. (Nurse Russell can help you find a site – if needed.)
 Make sure your child is up-to-date with all vaccinations including for flu. All school-aged children should get an influenza flu vaccine every season, with rare exceptions. This is especially important this year because we do not yet know if being sick with COVID-19 at the same time as the flu will result in more severe illness.
 Review and practice proper hand washing techniques at home, especially before and after eating, sneezing, coughing, and adjusting a face cover. Make hand washing fun and explain to your child why it's important.
 Pack a reusable water bottle with a lid in your child's backpack. Your child will NOT be able to use water fountain, but the refill stations will be available.
 Pack a cloth face mask in your child's backpack. Practice using the mask.
 Talk to your child about precautions to take at school. Children should be advised to:
o Wash and sanitize their hands more often.
o Keep physical distance from other students.
o Wear a cloth face covering at different points in the day,
o Avoid sharing objects with other students, including water bottles, devices, writing instruments, and books.
o Use hand sanitizer.
o Monitor how they feel and tell an adult if they are not feeling well.
 The school district will communicate with families if your child has been exposed to a positive case of COVID-19. We will use the school website, PTO Facebook page, and our school communication system (text /email / phone call) for these announcements. Please note that individual student privacy will be upheld.
 Plan for possible school closures or periods of quarantine. If transmission is increasing in our community or if multiple children or staff test positive for COVID-19, the school building might close. Similarly, if a close contact of your child (within or outside of school) tests positive for COVID-19, your child may need to stay home for a 2-week quarantine period. You may need to consider the feasibility of teleworking, taking leave from work, or identifying someone who can supervise your child in the event of school building closures or quarantine. If this is an extended period of time – the district will make arrangements for continuation of your child's education.
 Plan for transportation: If your child rides the bus, they MUST wear a cloth face covering on the bus and they must stay in their assigned seat. If you plan to carpool, plan on every child in the carpool and the driver to wear cloth face coverings.
 If you child has a specialized plan such as an IEP, 504, Speech / Language Therapy, or Remedial Reading, your child's case worker will reach out to you letting you know how we plan to meet your child's needs.
 Consider limiting your child's in-person out-of-school interactions with other people. If they do participate in out-of-school activities, make sure social distancing guidelines are followed.